They had it yesterday.  As usual each group sang two songs. I observed that songs yesterday were better or maybe they have practiced more than the previous time.  One thing that add color to the program are the MMA kids and the MMA music ensemble.  Indeed, all that were present were blessed by heavenly music.  As of the of emcees said, music makes miracles.  Yes, music make miracles because even though how heavy and depressing life can be at times, and you take time to listen the right kind of music and meditate on how wonderful God is, then you will experience a miracle of the heart. Attitude will just change.
Another saying I was able to grab yesterday was: "The right kind of music can bring out the right kind of attitude."
So let me share with you some photos of the Calliope group (2nd year singing group):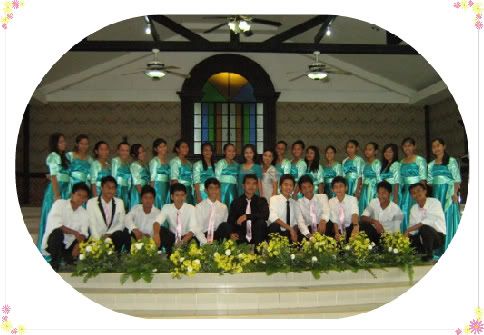 A group photo after the presentation.
The daughter is the one in the middle, beside the girl standing behind the guy in black.