It was last Sunday that me and friends went up to Hoyohoy in Tangub City to conquer the challenge of zipping down more than a kilometer (each) station called Sky-line zip.    I know my daughter would love the adventure.  I was more excited for her than myself.  I was not yet decided to zip when we were traveling going there.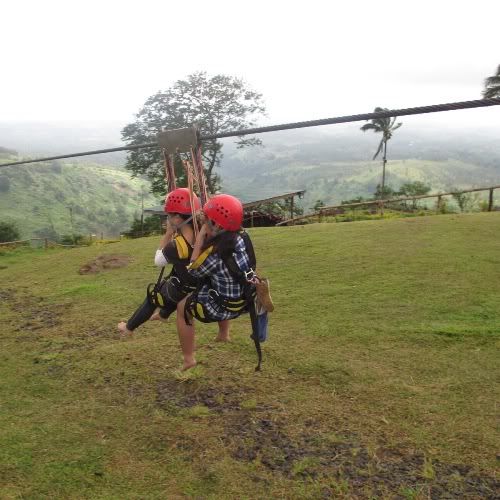 That's them! Off they go (sitting position)
Dimple and I did not pair up as I have the thought that if there is something that will happen to either of us, at least one is still up.  She went ahead of me.  She and Chayanne where the second pair to go and I followed with Jj, the daughter of our pastor.               This is her second zip.  The first one was in Mapawa.  She still has to conquer Dahilayan zip but I told her that this is more challenging compared there.  But if ever she will have the chance to zip in Dahilayan she will still go.
Since they were ahead of me and JJ, we were still able to catch them up at the next station. Here's them being prepared for take off to the third station -
Off in awhile to the third station.
Face down position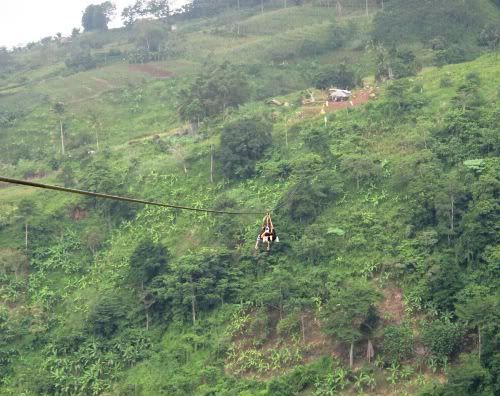 Off they go to the third station
Stopping in the middle? huh
Yeah, it did!
Because of the strong wind!
This is for her experience! She did not talk a lot but I know she did have a grand time with everyone