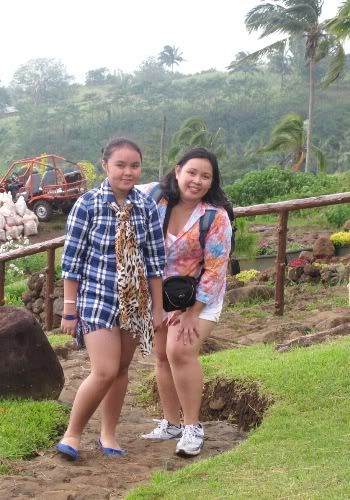 Me and my daughter and friends had a recent adventure at Hoyohoy Stone Chapel resort where we really had a grand time together. We had gone hiking, ziplining, off the road challenge, and lots of picture taking. The place have a very wonderful view of nature. You can experience firsthand the wonderful creation of the Lord. Their lawns and gardens were trimmed that you would even find some garden frog statues and other statues.
Dimple and I also  had the best of times discovering some new places together. Hunting for restaurants that offer cheap but scrumptious meals led our tummy always full but our pockets were never emptied. That was super exciting. We had stumbled up on a vintage shop that sells unique crafts  that we find too adorable we couldn't resist buying at least a piece.
It has been a wonderful experience for all of us. Traveling together as a family foster family relationship. You get to discover each other's interests. You get the chance to know more of each other. You get all the time to become not only as a family, but, become great friends.