It's her 16th birthday today and she is in El Nido, Palawan.
She woke up just in time before we left for island hopping. We arrived the night before at exactly midnight and she was the last one who took a shower to freshen up before falling asleep. I think she wa also the last one who slept. I thought it was me, but I knew it was her because when I woke up this morning, she was still in deep sleep.
This is her first photo of the day – while waiting for our boatman to signal us to go up the boat.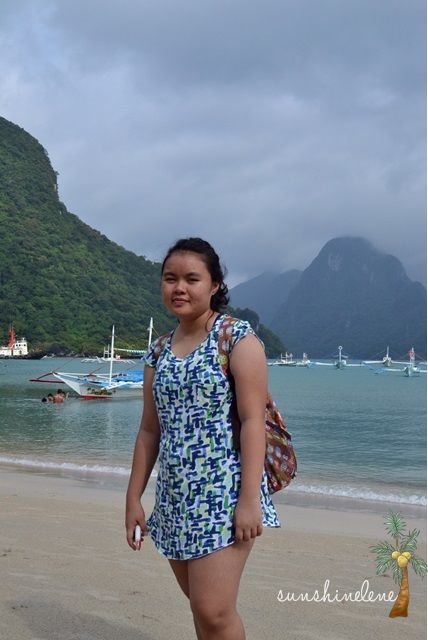 The birthday girl and her mom. I love this photo because both of us were smiling at the camera. Thank you Lai for clicking the shutter for us.
Happy 16th Birthday, Dimple!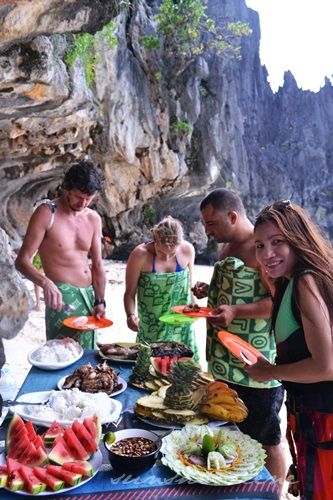 It's lunch time! At Shimizu Island.
The second Island for the day. We were the first to arrive in the area. The food you can see on the table is a buffet lunch for everyone. It's included in our package. Since we were out there island hopping, I told her that that's already her birthday food and all of us are her visitors.
In the picture is Auntie Lalai, Isik, Mark, and Kristine.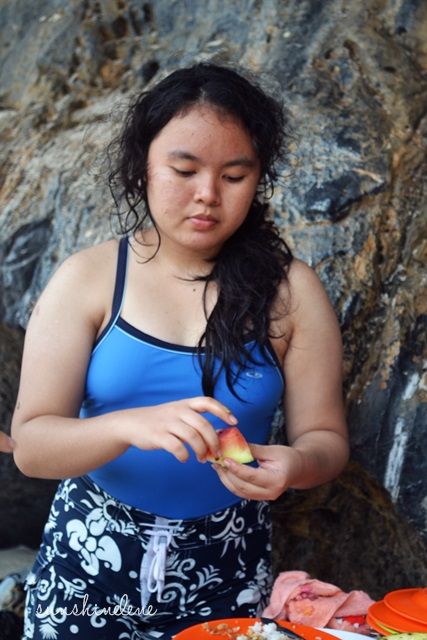 The girl enjoying the fruits after some beach grilled fish and chicken with rice.
I am now stuck in front of the laptop because of the high speed internet, but I need to go out to buy some big bag for our wet stuff. I then thought of buying pancit canton for dinner. Our companions were out to go around the area and also to look for fish tinola.
So here's the birthday girl with her pancit canton and few pieces of pandesal.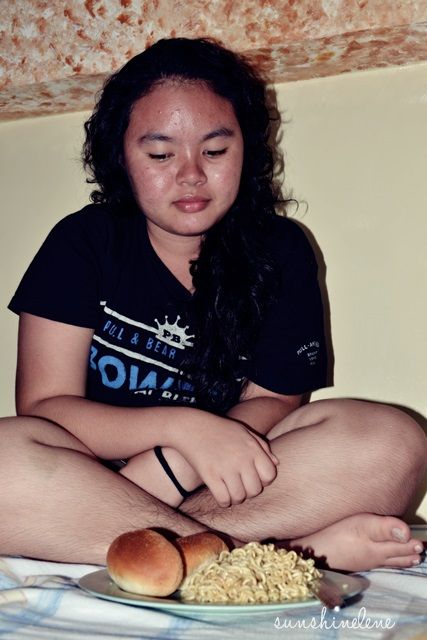 I tried to read her expression. lol! She seems to be sad or happy I dunno. Maybe she is wondering if she gonna eat the stuff I am giving her.